Henan signi aluminium manufacturing color coated aluminum coil the process is as follows:
After the aluminum coil is cleaned, chromated, roll coated, baked, etc., the surface of the aluminum coil is coated with paint of various colors, that is the color coated aluminum coil.
Henan signi aluminum Co., Ltd. manufactures color coated aluminum coil, and newly introduces two large-scale roller coating production lines-ultra-wide roller coating line and ultra-thick roller coating line, so that the maximum width of the aluminum coil processed by our roller coating reaches 2350mm. With a thickness of 2.5mm, 2 new lines can process 400-500 tons of aluminum coils 24 hours a day.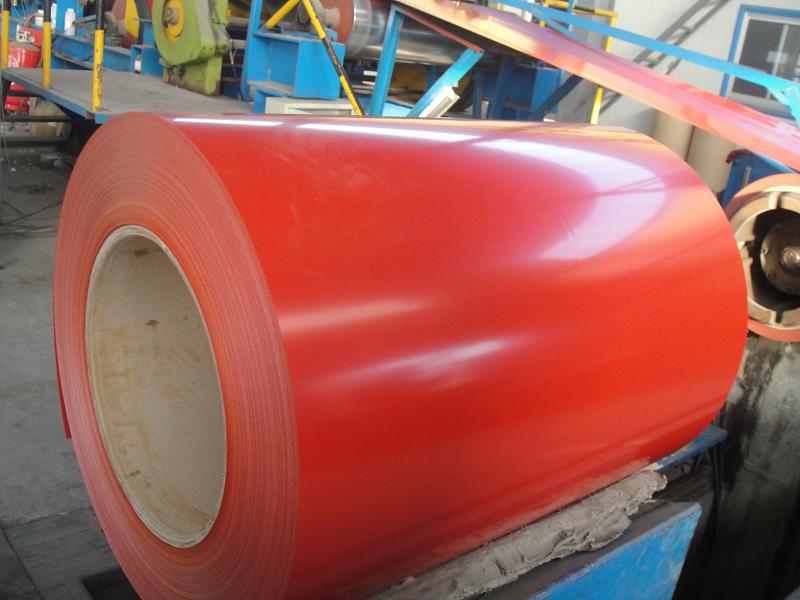 Color coated aluminum coil is widely used in aluminum-plastic panels, honeycomb panels, insulation boards, aluminum curtain walls, shutters, roller shutters, aluminum-magnesium-manganese roofing systems due to its advantages of light texture, bright colors, easy processing, and no rust. , Aluminum ceilings, household appliances, downspouts, aluminum cans and many other fields.
The paint used for the manufacturing color coated aluminum coil coating of Henan signi aluminum Co., Ltd. is mainly from the US PPG brand and the Swedish Becker brand; manufacturing color coated aluminum coil production line is specially designed and introduced for coated aluminum , Which is more stable and accurate than the roller coating line modified by the coated color steel line, with good quality and advanced management, our color coated aluminum coils and application products have been exported to many countries in Europe, South America, Australia, Southeast Asia Region, the annual export volume is more than 10,000 tons.
Color coated aluminum coil type :
Because the surface coating paint is divided into polyester (PE) coated aluminum coil and fluorocarbon (PVDF) coated aluminum coil; epoxy roller coated aluminum coil. Of course, there are cases where one side is coated with fluorocarbon and the other side is coated with polyester; even there are cases where both sides are coated with fluorocarbon;
Because of the thickness of the coating, it can be divided into single coating (4-20 microns); double coating (25-28 microns); 3 coating (35-38 microns)