Coating aluminium metal sheet using composite materials such as PVC and PMMA (polyacrylate) as raw materials and adopting multi-layer structure design can effectively prevent the heating deformation of the base material under the light, improve the structural stability of the base material, prevent aging and prolong the service life of the coated building products. With high transparency, boiling water whitening resistance, surface easy to clean and other properties, use clean water or daily cleaning agent to clean the surface.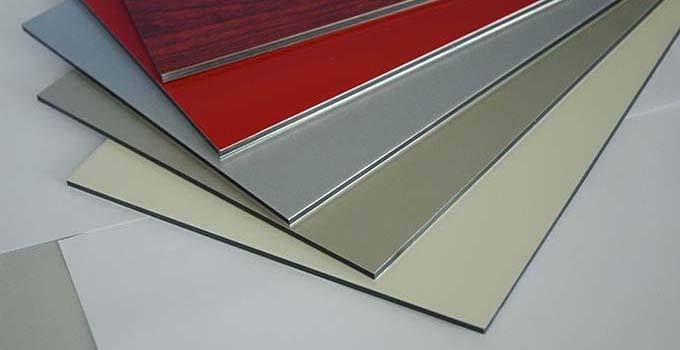 Because the surface of Coating aluminium metal sheet has different color systems such as monochrome, metal, wire drawing, wood pattern, marble, etc., the products can be widely used in aluminum smallpox, integrated home decoration wall panel, door industry, aluminium plastic board, honeycomb board, etc., to meet the requirements of different architectural styles and personalized decoration, with good decoration effect, long service life, non-pulverization, non-cracking, non-falling off and so on.
Coating aluminium metal sheet for Interior decoration
VCM scope of application: refrigerator, washing machine, water heater, etc.; PAM scope of application: refrigerator, washing machine, water heater, air conditioning, etc.
Membrane-clad metal sheets for exterior walls of buildings
Weatherproof color coated metal sheet-GPAM
GPAM-It has good transparency, high gloss and good air tightness. It has good machinability and flexibility, high surface strength and impact strength. It has excellent heat resistance, cold resistance, chemical resistance and oil resistance. GPAM can replace PE polyester coating (equivalent to PVDF coating standard) to achieve double-sided coating and 30-year corrosion and weather resistance design standard.
Product structure:
Substrate + PVC Film + Substrate + PF Film + Substrate + PET Film

Coating aluminium metal sheet for Interior decoration Product Specification:
Steel Plate: Thickness: 0.2-0.8mm; Width: 500-2000mm; Aluminum Plate: Thickness: 0.2-1.2mm; Width: 500-2000mm