Color coated aluminum roofing sheet -Henan signi is painted by PPG company and processed by fluorocarbon roller coating. It is widely used in many landmark buildings such as aircraft terminals and railway stations all over the country. Because of its excellent quality, it is widely praised in the industry.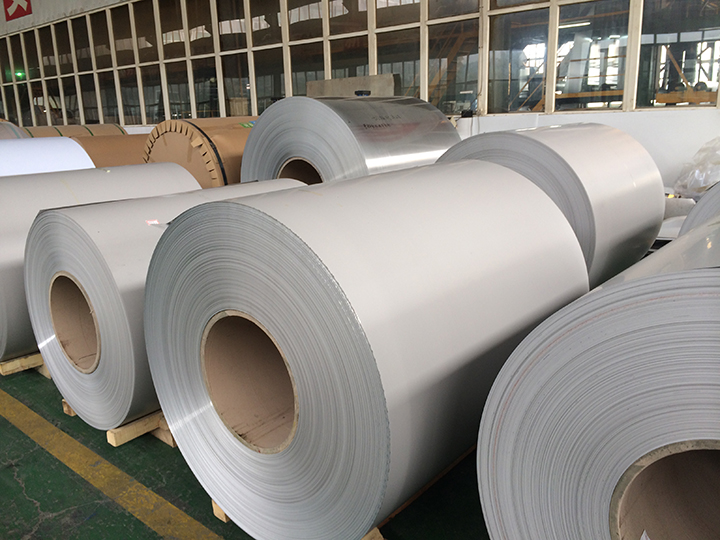 Color coated aluminium roofing sheet alloy:
Alloy:3004h24, a3004h26, a3003h24;
Thickness: 0.6 mm, 0.7 mm, 0.8 mm, 0.9 mm, 1.0 mm, 1.2 mm;
Width: can be cut to any width from 55mm to 1600mm according to customer requirements;
Color: common silver gray, bright silver, champagne silver, steel will be thousands of colors
Color coated aluminum roofing sheet, the basic material is (aluminum, manganese, magnesium) alloy, grade 3004 (AI Mn mg). Because the aluminum metal roof panel is 0.7 ~ 1.2mm thick, with moderate structural strength and easy welding and bending processing, in addition to the standard connection technology, the exhaust hole, inlet and outlet, etc., can be welded on site. At the same time, under different wind pressure conditions, the integrity of materials can be guaranteed. The standard conforms to gb3880-97 or astm3004 standard, so it is widely used in the maintenance system of buildings.