Henan Signi Aluminum is a specialized 3105 3003 aluminum gutter coil manufacturer. We use 3105H24 and 3003H24 aluminum alloys to produce coated aluminum coils for aluminum gutters coil and aluminum downpipe coil. After cleaning, chromizing, roller coating, baking and other processing, the surface of the aluminum coil is coated with various colors of paint, that is, the color-coated aluminum coil.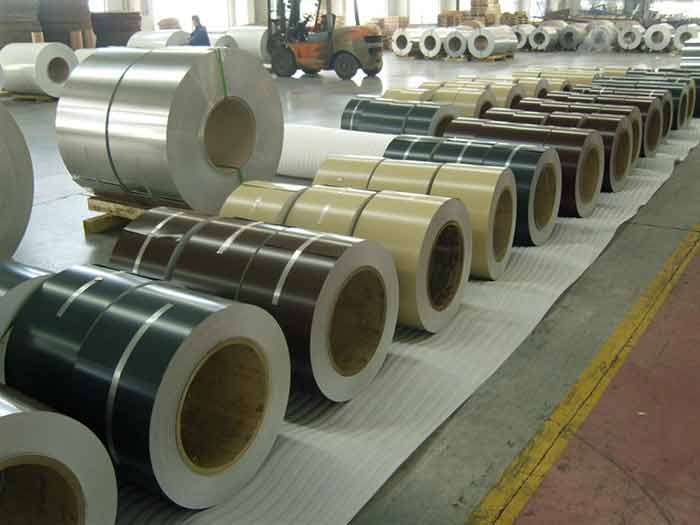 3105 H24 H26 aluminum gutter coil manufacturer
3105 H24 Aluminum gutter coil is both sides of coated with polyester (PE) paint.
The thickness of the front coating film is 25-28um, and the thickness of the back coating film is 15-18. The color is long lasting.
Thickness: 0.6mm, 0.7mm, 0.8mm, 0.9mm, 1.0mm, etc.;
Width: 266mm, 285mm, 300mm, 405mm, 448mm, etc. (also can be cut into small rolls according to customer needs)